Red Bull Dance Your Style Jamaica 2022
Red Bull Dance Your Style Jamaica 2022 Challenging the best dancers and entertainers around the globe in epic 1-on-1 battles, Red Bull Dance Your Style brings improvisation to a new level. Unpredictable tunes, from mainstream hits to timeless classics, fire up the dance floor, allowing dancers to showcase their skills and wow the crowd! And here's the catch – the audience is the judge!
Adrian "AJ Byns Impact" Jonas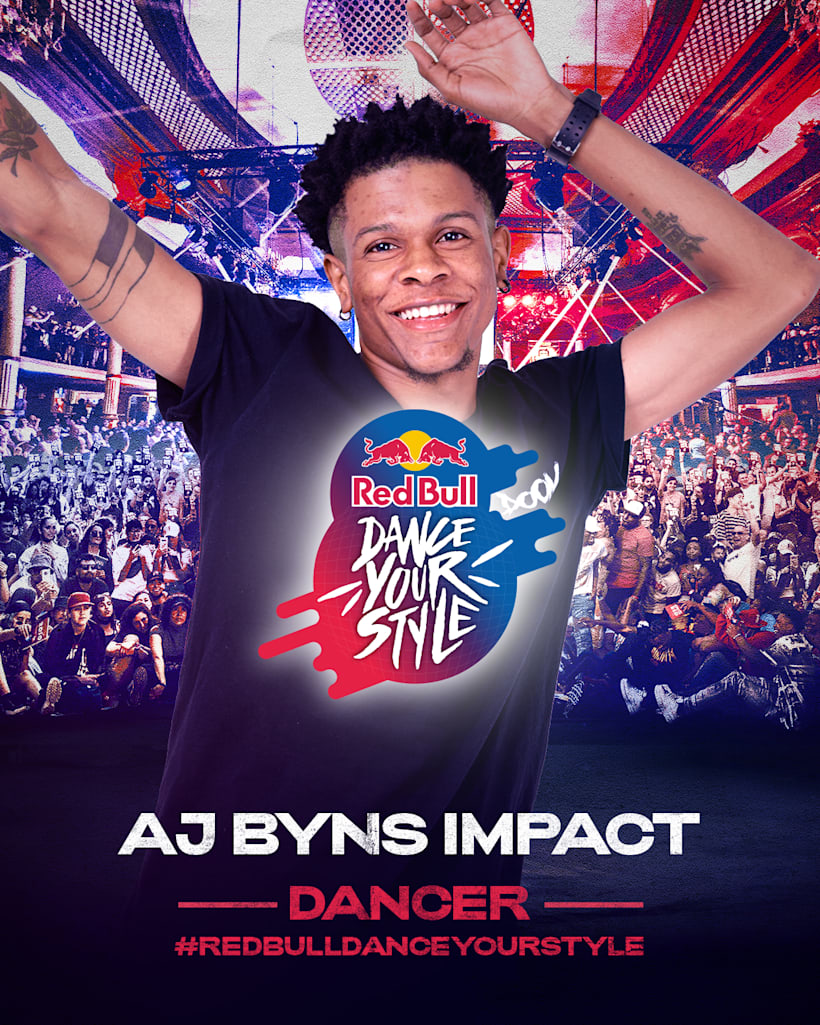 Adrian Jonas
, more popularly known as 
"
AJ Byns Impact
"
 is a 27 year old Jamaican dancer whose journey in his dance career was inspired by the movie 'Step Up'. Adrian loves dances and sees it as a huge part of what has made him who he is. Dance is his full time job, it is another avenue through which he speaks and expresses himself. He loves Dancehall based movements and is aiming to be the best version of himself.
Daniel "Busty Don Impact" Green
Twenty-four year old 
Daniel Green
 has always had a passion for dance. Hailing from the Sunshine City of Portmore, Daniel has been dancing since the age of 14. He is a proud member of the Impact Unit dance crew, the group responsible for creating the popular dance move 'Steal.' Known as 
"
Busty Don Impact
" 
on the dancefloor, he is excited for the Dance Your Style competition and grateful for the opportunity to showcase his talent.
Ishmel "Maahjesty" Willis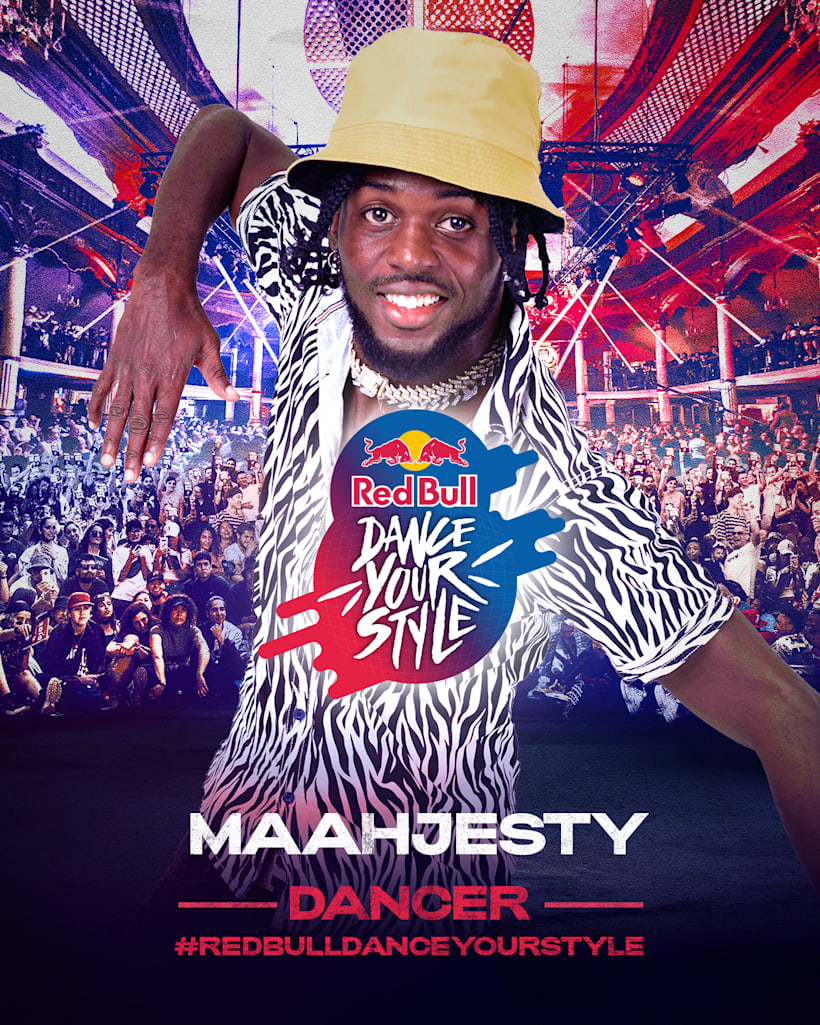 Ishmael Willis
, who goes by the name of 
"Maahjesty"
, is a 23 year old full time dancer from Spaldings, Manchester. After starting his dance career at the tender age of 3 he found passion and peace through dance. He has worked with popular local artiste Konshens and participated in the JCDC competition and travelled to perform in countries all over the world such as Belgium, France, Mexico and Panama. Slow and soulful tunes are his music of choice, and he feels he has contributed to opening the minds of the industry to a different approach to the fast paced, quick movements that are popular in Jamaican dance.
Jamal "Jaychin Xqlusiv" Howe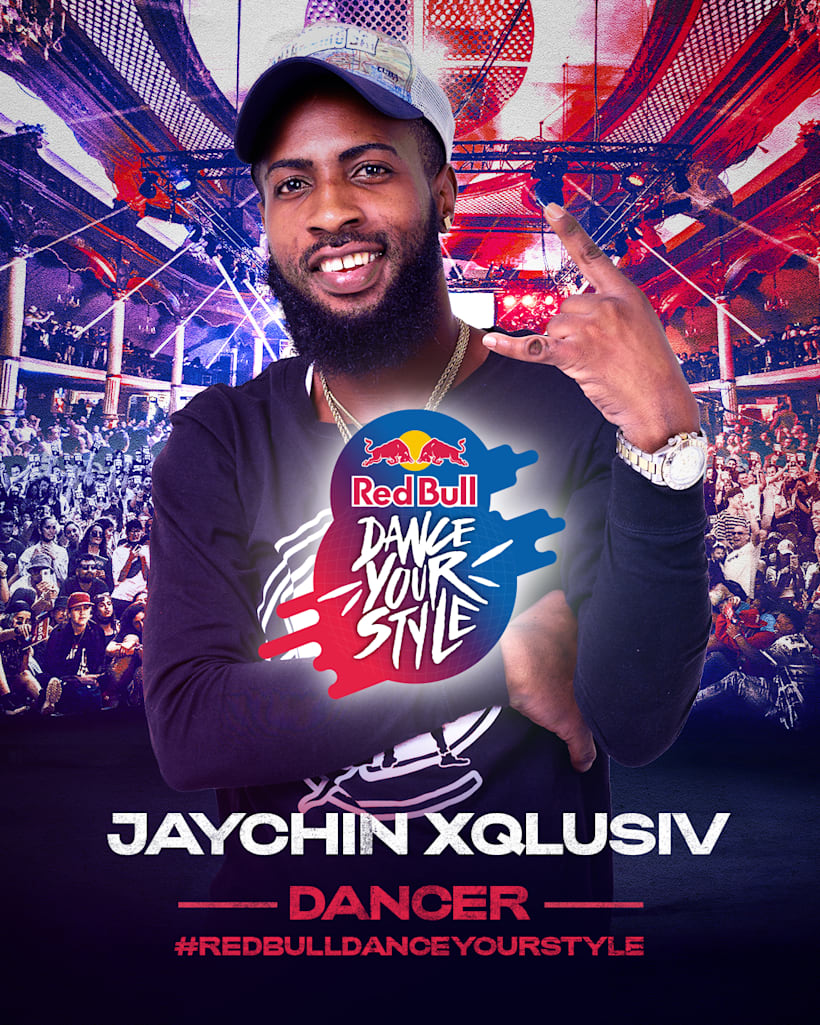 Jamal Howe
, or 
"Jaychin Xqlusiv"
 as he's known amongst the dance community, is a 27 year old lover of dance from a small district in Yallahs, St. Thomas. He enjoys pop and dancehall inspired movements and sees dance as a huge part of his world. Jamal has a passion for art and because of this has chosen to make dance his full time job. With a career inspired by the work of ShellyBelly and Michael Jackson, Jaychin hopes to also gain experience and exposure through the competition.
Jodene "Chiney Gymnastic" Pusey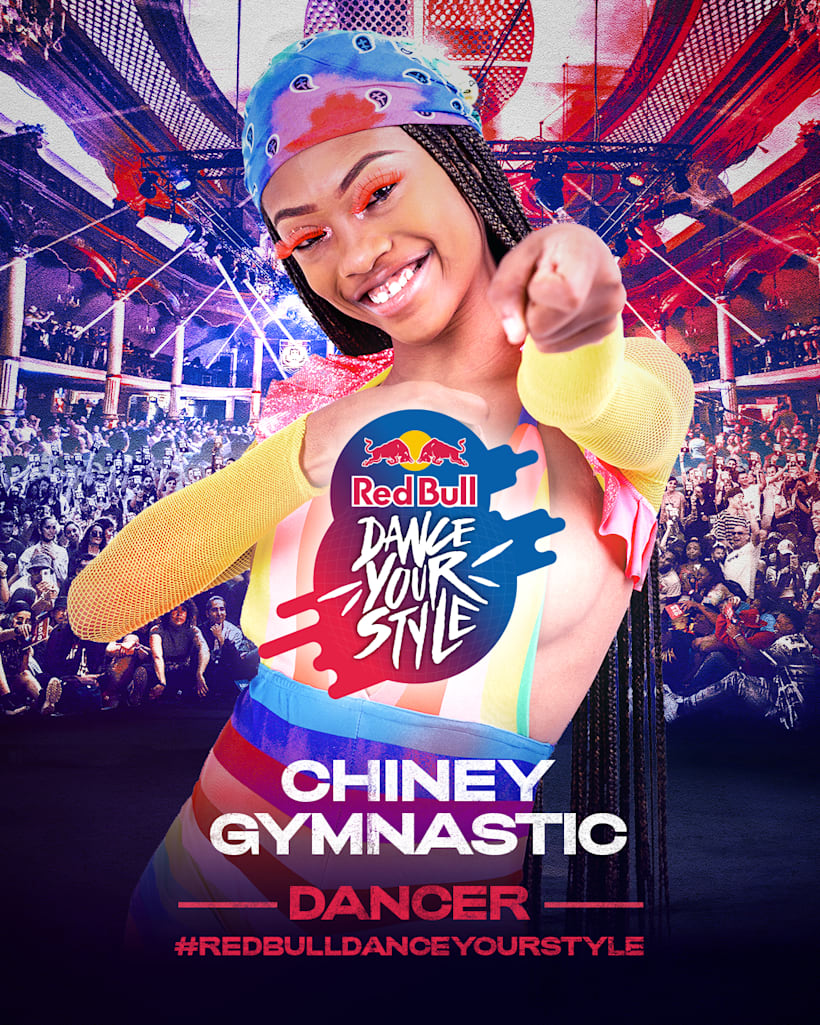 Jodene Pusey
, more popularly known as 
"Chiney Gymnastic"
 is a 23 year old dancer from Mountain View, Kingston, Jamaica. For her, dance comes naturally, it's a part of her and where she feels most at peace and most alive. Dance is a representation of power, self-expression and freedom and for that reason she sees it as one of the most important parts of Jamaican culture. She featured in her first ever music video shoot at the age of 19 for Ding Dong's Genna Bounce. Since then she has gone on to work with artists such as Shaneil Muir, Tommy Lee Sparta, Skeng Don and Steflon Don.
Joel "Joel Immortal" Tennant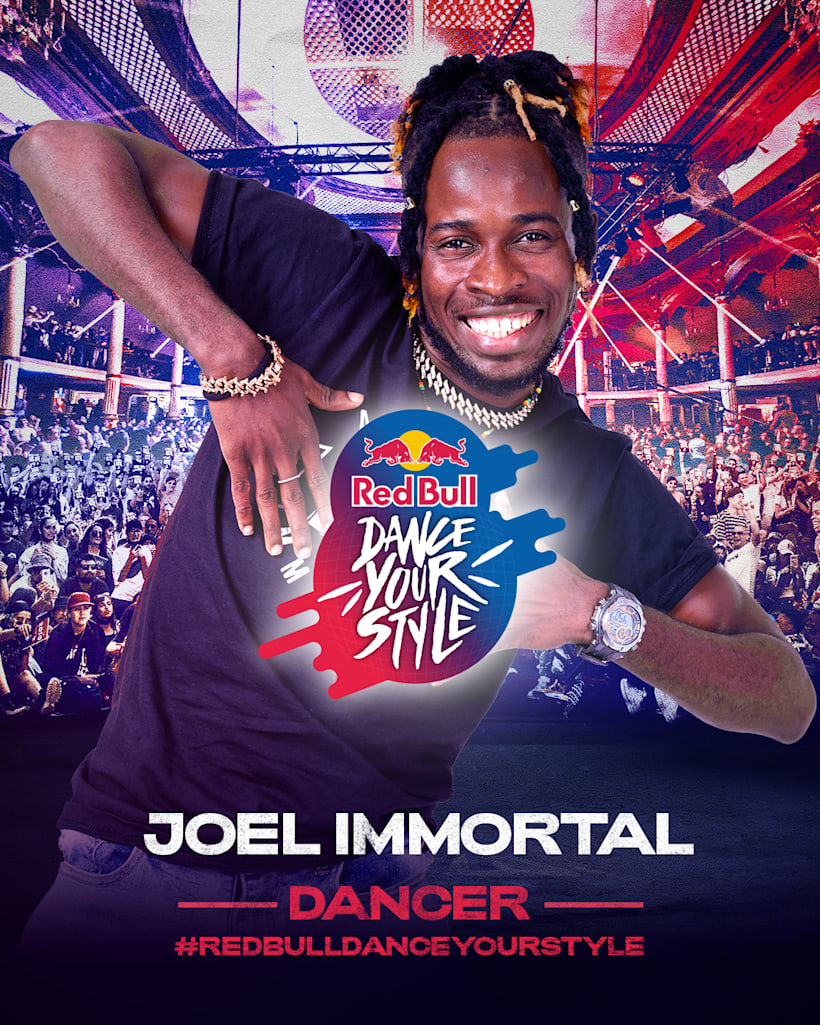 Twenty-five year old 
Joel Tennant
, also known as 
"Joel Immortal"
, is a member of the 'Active Immortals' dance cr
ew from Old Harbour, St. Catherine. His love for dance and the sense of purpose that came with it led him to making it his career. In his eyes, competitions like Dance Your Style present a really unique opportunity to young people in particular and can be influencers of exposure and growth in the local community.
Leonardo "Leo Anchovxy" Burke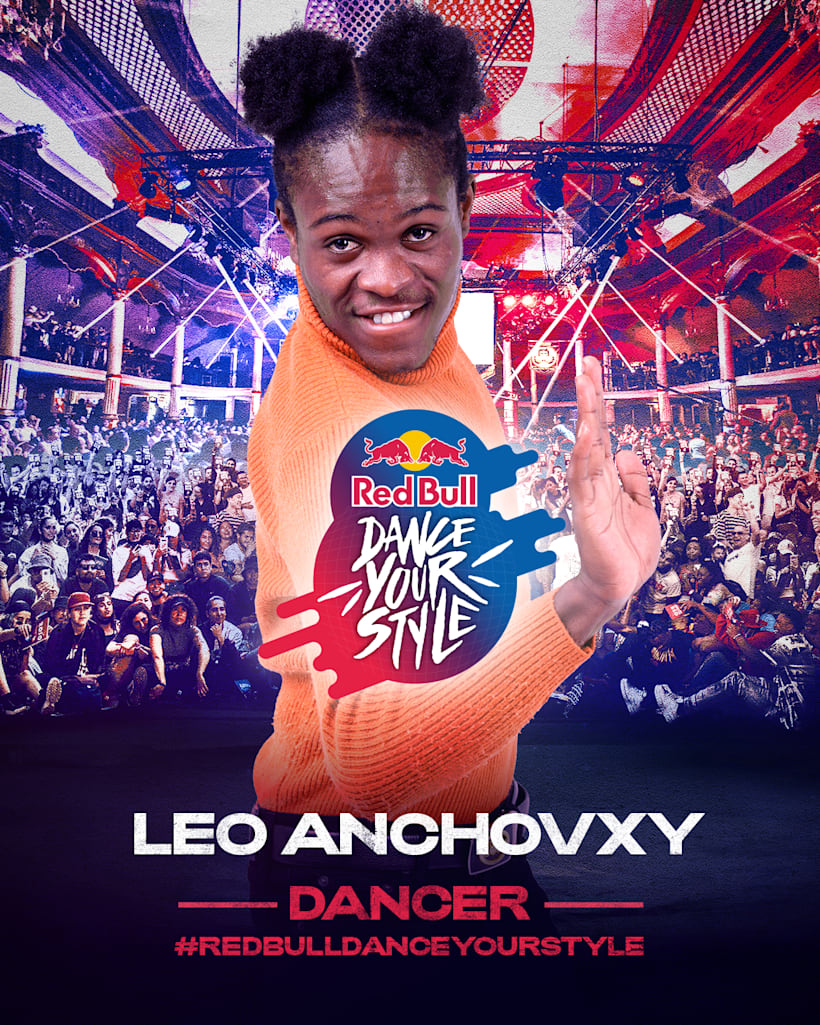 Leonardo Burke
, more popularly known as 
"Leo Anchovxy"
, is a 20 year old dance lover and creator of the move 'New Lee'. He is from Clarendon, Jamaica and started dancing at the age of 4. With a full time job in dance he believes that his career and means of income earning must be based on a real passion and love for what you do. He is excited to be a part of the Dance Your Style competition and to discover more of his abilities and talents through his participation.
Michael "Chocolate Thunder" Raye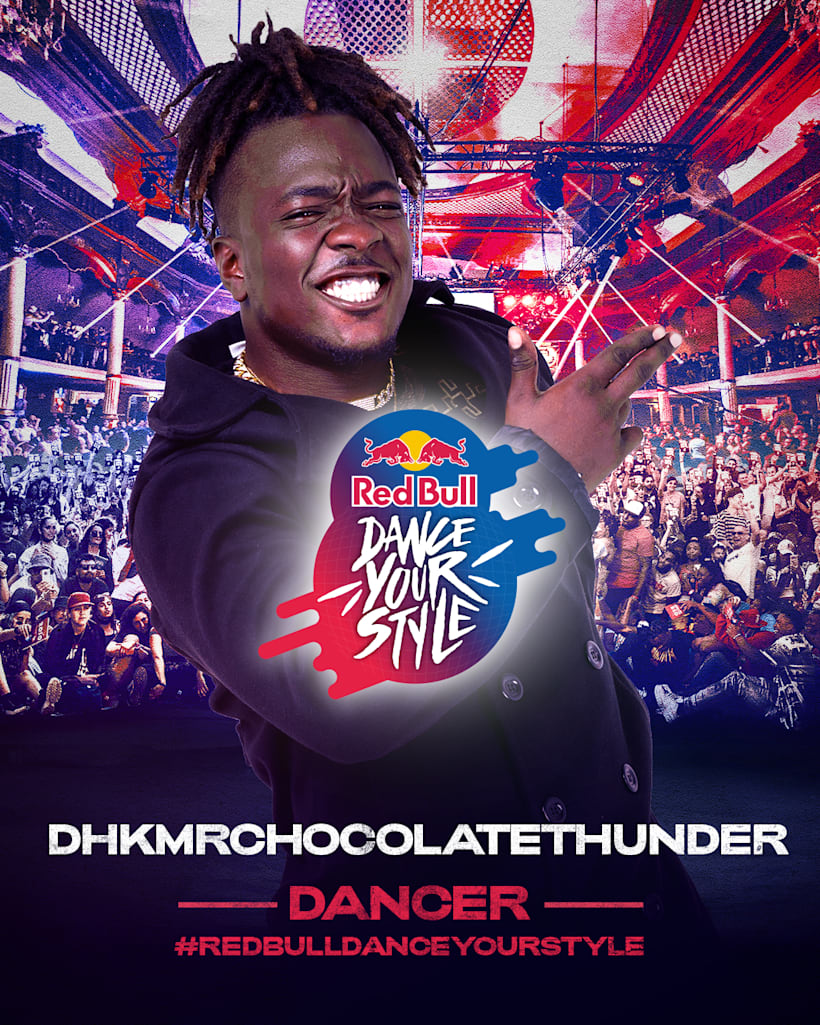 Michael Raye
, a Jamaican dancer who goes by the stage name 
"Chocolate Thunder"
 is a 24-year-old dancer from St. Mary, Jamaica who started dancing at the age of 12 years old in primary school. He sees dance as the easiest way to lift anyone's spirits and energy. He is employed full-time as an Entertainment Coordinator at Royalton in Negril where he found the perfect way to inject his love for dance into his 9-5 job. For Michael, dance is about fun and happiness but it also provides a great source of motivation for him and his daily goals and achievements.
Michael "Mykal Ziun" Small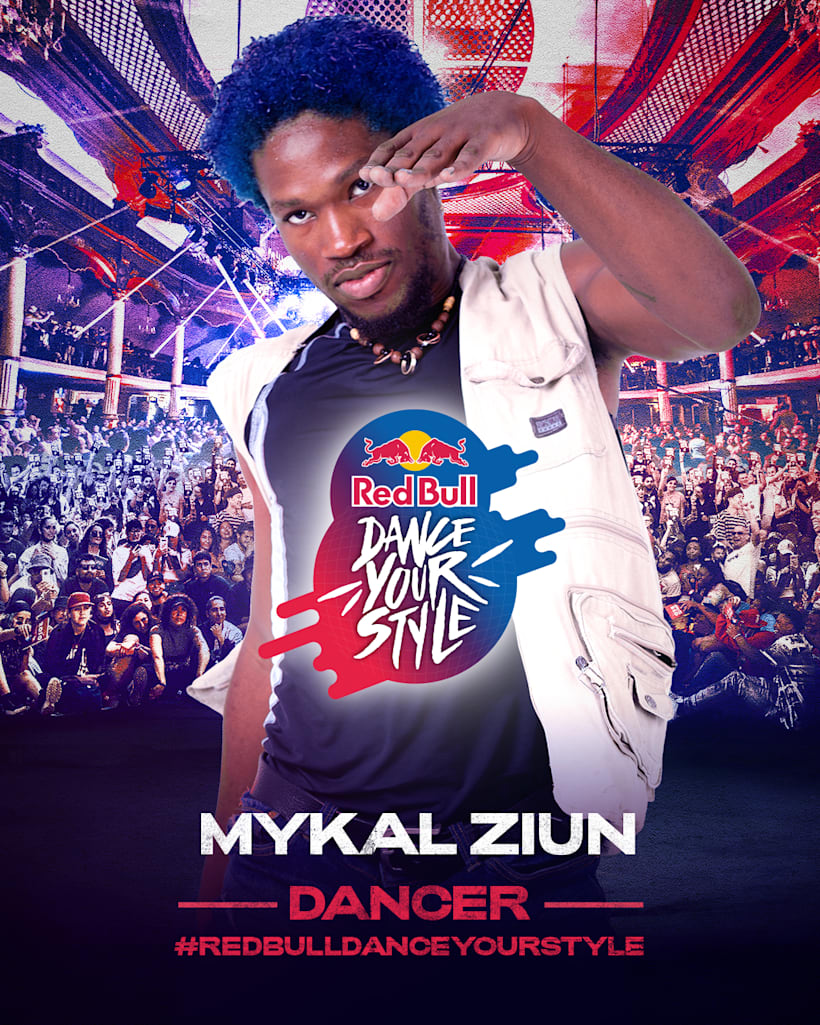 Twenty-five year old 
Michael Small
 started his dance training at age 16 while attending Campion College. Today he is more popularly known in the dance world as
 "Mykal Ziun"
. For him, his love for dance was derived from his love for music. Over the years he found role models in local creatives such as Shamara "Inspire" Spencer and Kimiko "Versatile" Miller due to the inspiring and impactful projects they have directed. Michael believes dance is a free form of self-expression and an essential tool in the freedom of the body, mind and soul.
Nicholas "Tha Curly Hair Kid" Tai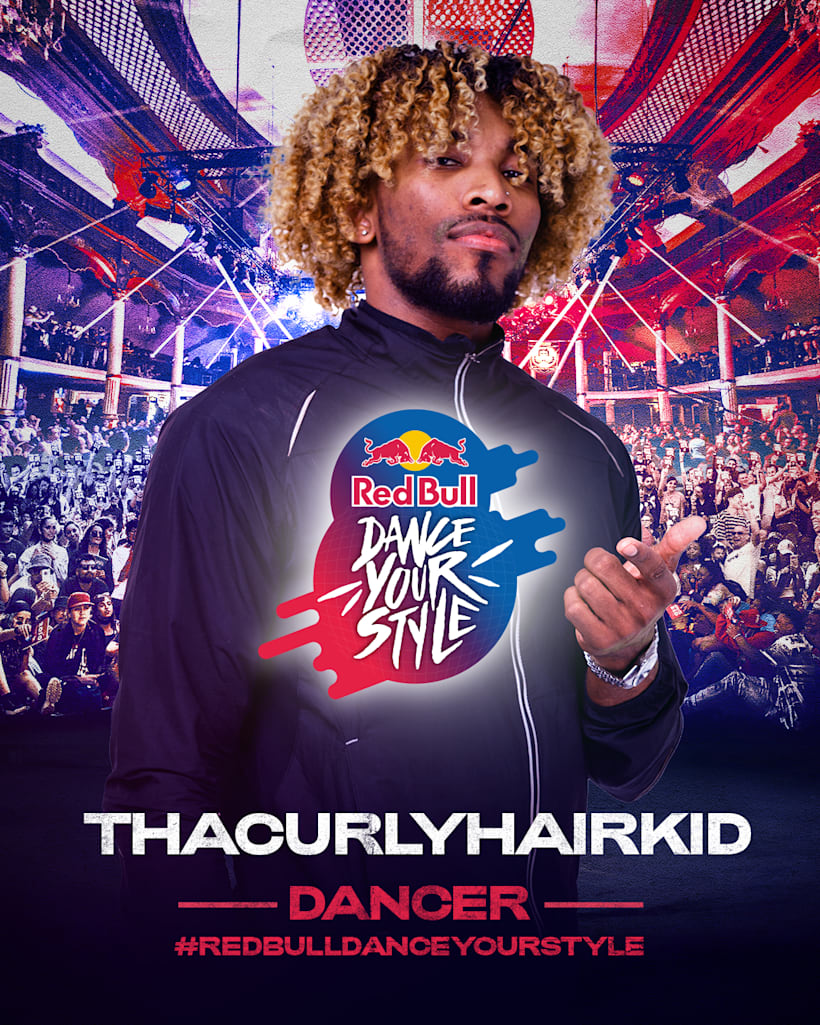 Nicholas Tai
, dancer and 2018 Red Bull Dance Your Style finalist says he can't go a day without moving his body. 
"Tha Curly Hair Kid"
, as he's known on the dancefloor, is a 27-year-old lover of dance who believes that dance is the heart and soul of Jamaica. "Willy Bounce" and "Stir Fry" are his favorite Jamaican dance moves but he says his love for dance came, in part, from watching Michael Jackson, Chris Brown, and Usher freestyling as a child. He is excited about the finals and can't wait to perform live on stage in front of a live audience.
Omar "Starboy Cleanstep" Anglin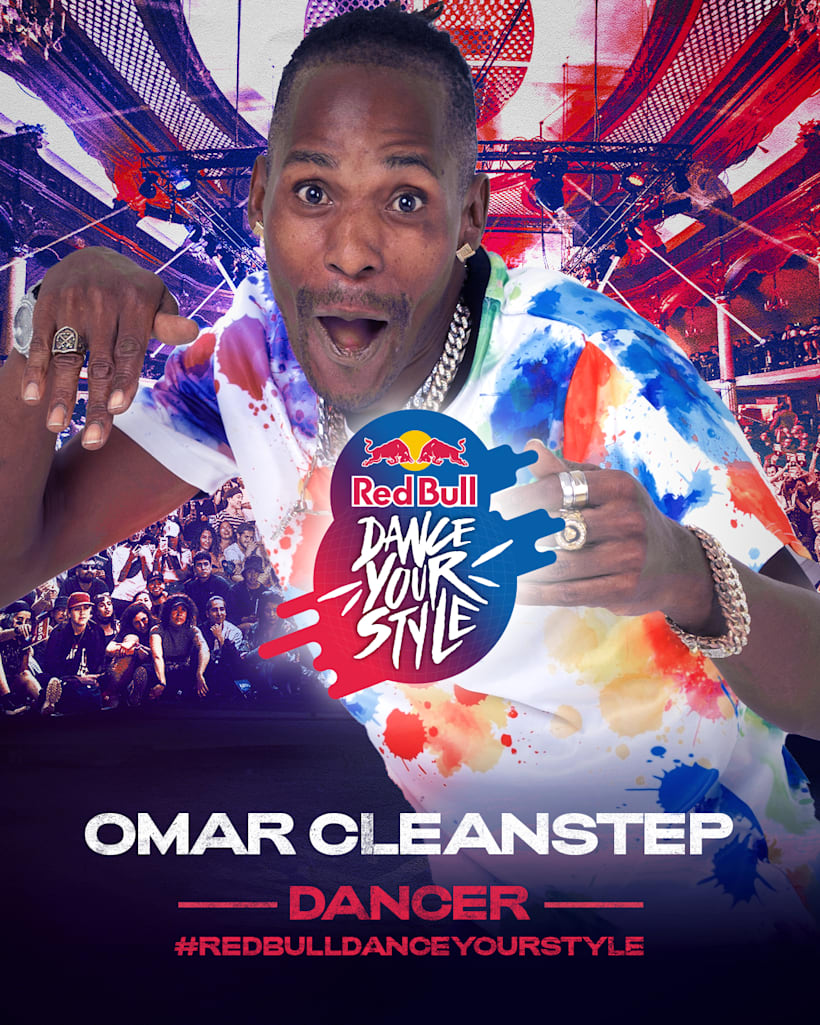 Thirty-four year old 
Omar Anglin
, better known as 
"Starboy Cleanstep"
 is a dancer hailing from Jamaica's Sunshine City, Portmore. Omar started dancing at 5 years old and was inspired by the moves of his Uncle and the great pop icon Michael Jackson and looks to Bogle and Chris Brown as role models.His unique stage name was influenced by the way he moved, people always called him a 'star'! For Omar, dance is everything, it's his love, life and livelihood. He is looking forward to the Dance Your Style competition as an opportunity to show off his skills.
Oshin "Barbie K Dolly" White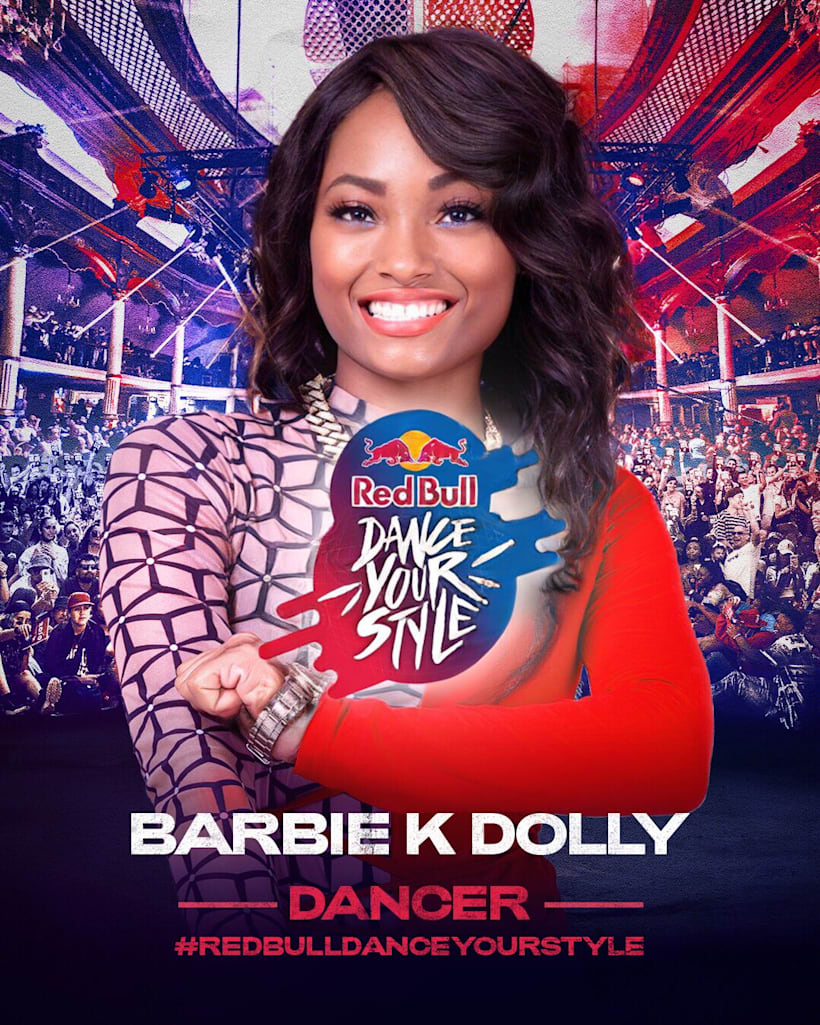 For 
Oshin
, dance has helped her become and continue to be the best version of herself. This 27-year-old dancing doll from Kingston, Jamaica has made her mark and established herself in Jamaica's buzzing dance community as 
"Barbie K Dolly"
. Her favorite styles of dance include dancehall, afrobeat, and modern and according to her family, she started dancing from the womb! She has performed on stage at Sting, choreographed, and appeared in music videos for Busta Rhymes, Tory Lanez, Popcaan, Busy Signal, and more!
Romaine "Pure Flow" Williams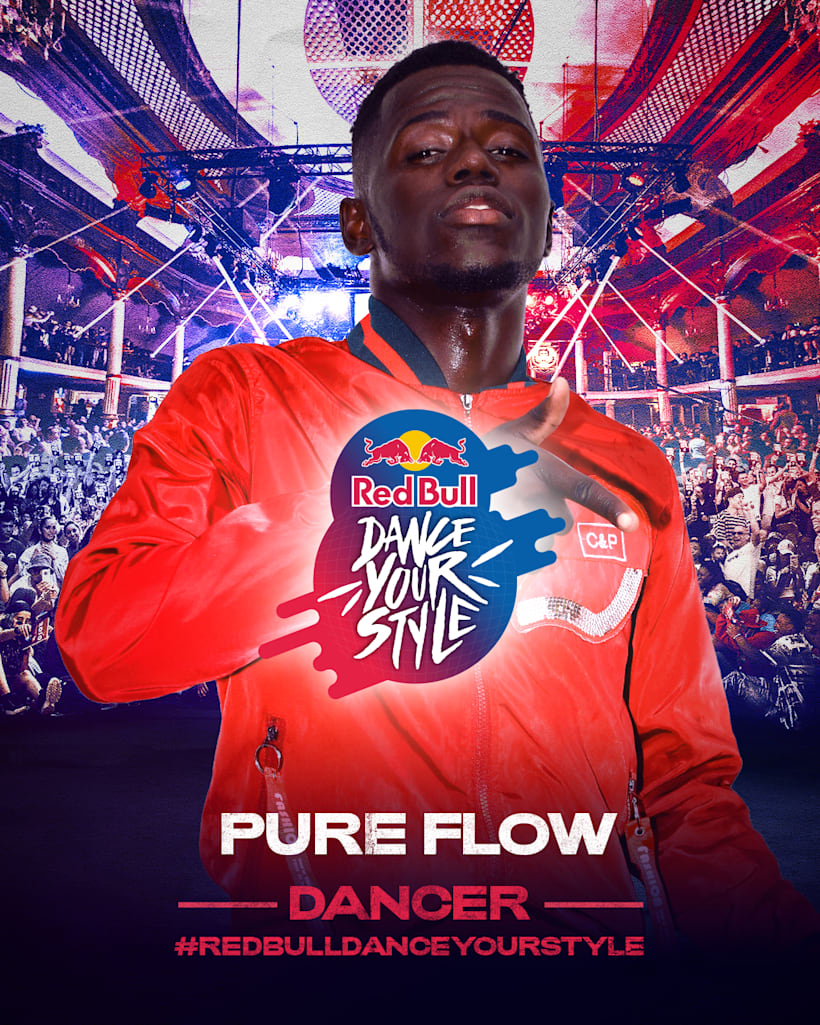 Twenty-year-old 
Romaine Williams
 sees dance as his best friend and the best avenue for him to express himself and his emotions. Hailing from Bog Walk, St. Catering, Romaine, also known as 
"Pure Flow"
 has been dancing since the age of 12, when he found a true love for dance and its ability to heal. Dance has seen him through the best and the worst times of his life, and his dance crew "Crazy Shellingz" is a testament to that. He hopes to impact Jamaica's dance industry by instilling the attitude and belief that everything is possible and that with hard work and dedication success is attainable.
Shakeem "Skitta Star" Thomas
With a full time job as a dancer, 
Shakeem Thomas
 also known as 
"Skitta Star"
, chose his career path solely based on the fact that dance is what he truly loves. The 26 year old from Kingston, Jamaica is the leader and founder of the "Star Empire" Dance crew and he hopes to uplift Jamaica and represent his country in dance categories we have never been recognized in before and really show what we as Jamaicans have to offer in terms of skill, diversity and versatility.
Shanelle "Smilez" Buchanan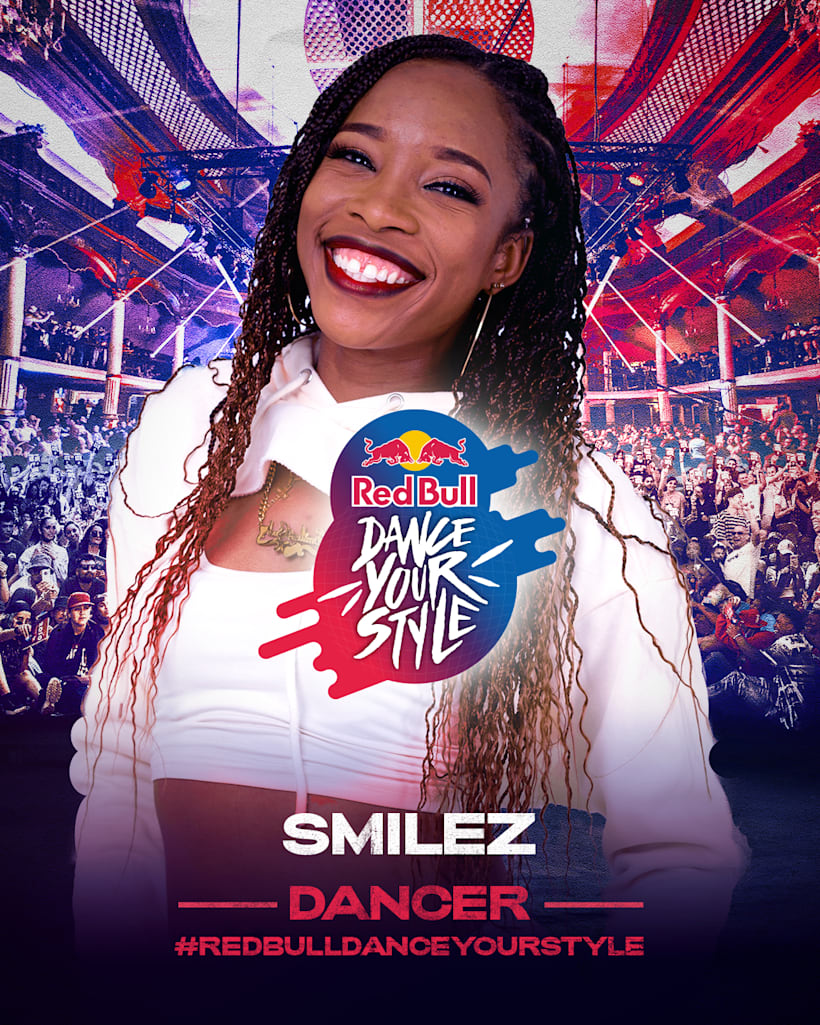 Shanelle Buchanan,
 also known as 
"Smilez"
 started her dance training in her early years with ballet but quickly found her true passion was in the styles of Dancehall and Traditional Folk. These are the styles that bring the 25-year-old St. Andrew native the most joy and happiness. Her dance role models are Happy Feet, Inspire, Kissy McKoy to name a few, and of course the one and only Michael Jackson. When asked what dance means to her she says "Dance is life. It forces me, challenges me, makes me happy, encourages me, heals, frustrates, and loves me. It is me, I am the dance."
Wayne "Wayne Fantastic" Richards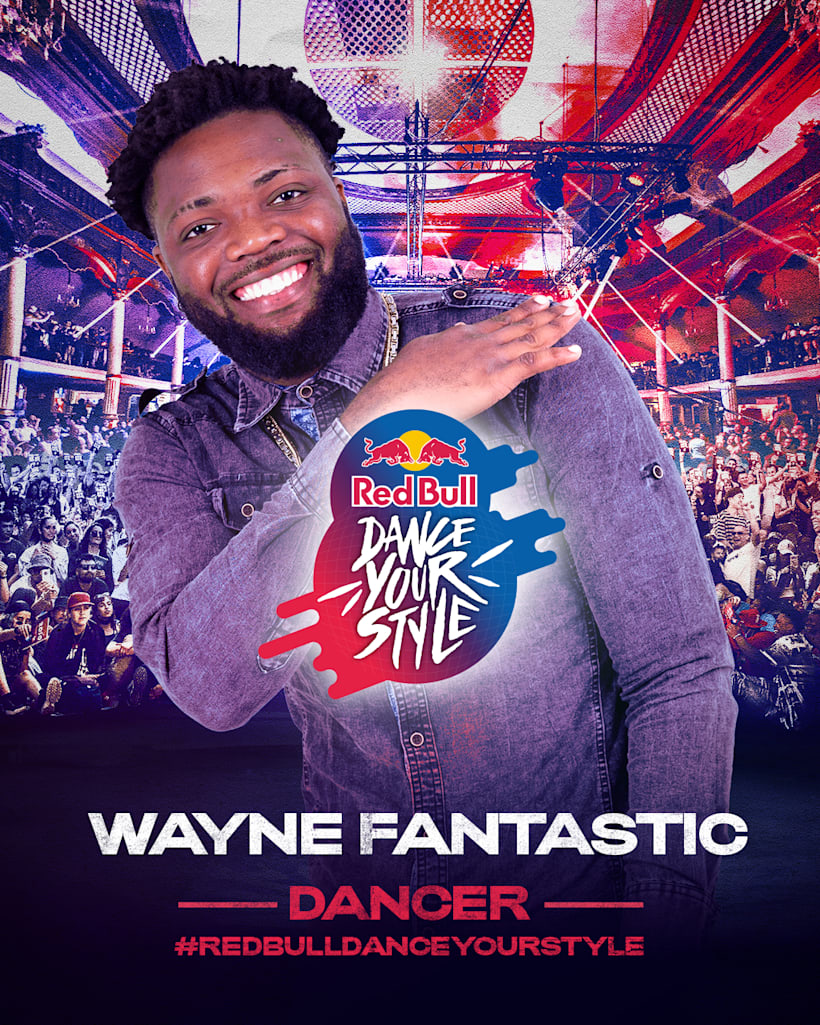 Wayne Richards, more popularly known as "Wayne Fantastic" is a lover of dance whose career began in primary school. In his words, his love for dance came naturally to him, and that dance is everything. It is an avenue through which he can enjoy himself and truly be free. He is the team leader for dance crew "Fantastic Steppaz" and has worked with artists such as Beenie Man, RDX, Konshens, Teejay, Ding Dong and more.